a spanner in the works for harmony - solar traffic light system
by:Litel Technology
2019-08-14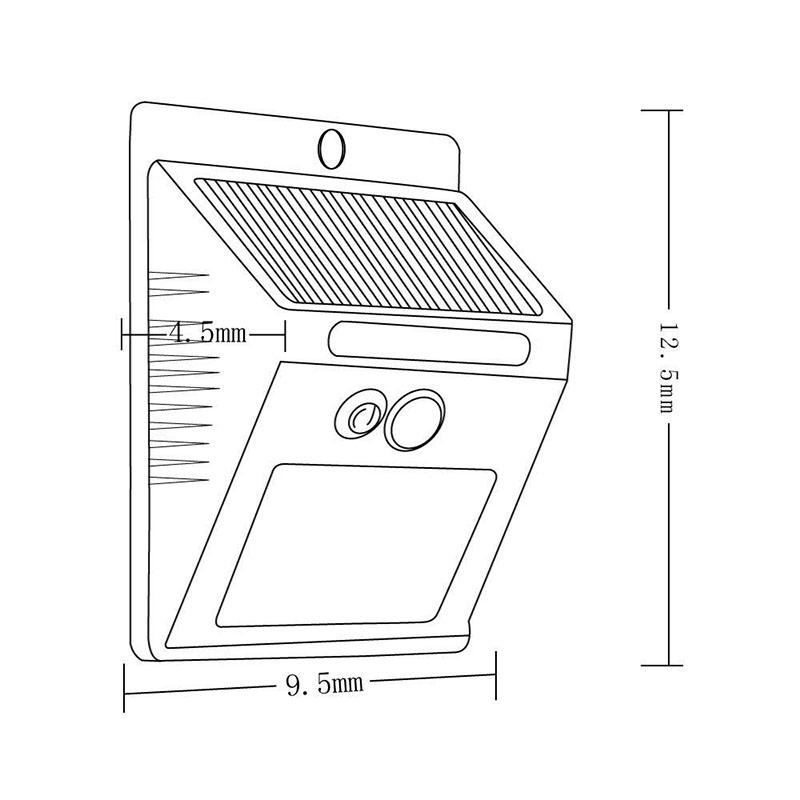 Before I begin my discussion on this week's topic, I would like to wish all Muslim friends, relatives and colleagues Selamat Hari Raya Aidilfitri, in addition to celebrating our diversity and the tolerance of the people of Sarawak, all religions exist at the same time.
The pace of life in this era is fast, but sadly, in terms of the efficiency of government agencies, it cannot be said that there is not much change in improving accountability.
Let me share a frustratingtoo-
When I wanted to report a misplaced traffic light to the authorities, some common experiences took place.
A pole in a set of traffic lights that indicates turning right from Jalan Batu Kawa near MJC to Jalan Ketitir, somehow it gets misaligned and is heading towards Jalan ke
This creates a situation of confusion and even danger, because when the lights turn green, drivers from Jalan Ketitir mistake it for the green light that they are moving forward
Turn right from Batu Kawa to the traffic of Jalan Ketitir.
So I think I should do my civic duty to report this issue.
I called the local council.
"Sorry, this is JKR (
Public Works Department).
"Do you have the number of JKR ? "
"I'm sorry, look for it yourself.
So I Googled JKR.
"Sorry, this is the headquarters. Please call the office of Kuching branch.
In the branch office: "Please call directly . "
"Can you transfer the phone ? "
"Sorry, this is the operator. I can't transfer it.
That sentence surprised me.
So I called that number and it turned out to be a fax number.
I called the previous number again and the same lady answered the call.
After I explained what happened, she replied, "Oh, I'll give you the phone number of the person in charge.
"In the end, I managed to reach out to the person in charge who promised to solve the problem.
This rigorous report has triggered my thinking about the problem of studying hydropower dams.
Sarawak Energy Bhd (SEB)
Datuk Torstein Sjotveit, chief executive, denied professor Daniel Kaman of the University of California at Berkeley and Dr. Rebecca Shirley's work on the Baken, Muram and Barram dams
Although the company will support any serious and good
Sjotveit said he found that many of the findings in the study were not valid, so the SEB would not accept them.
The university's study concludes that the state's three large hydropower stations in Bakken, Mulum and Barram will have an impact on the two estimated woodland cleanup and flooding
The third species of all trees and insects.
The study also warned that if all 12 giant dams planned to be built in the state were completed, about 100,000 indigenous residents would be displaced and at least 2 square kilometres of direct forest cover would be
It also suggested to the chief minister that we should explore solar energy as an alternative energy source.
I can't say if Ivy League research is bullshit.
On any major issue, I am sure that our research is in conflict with different findings, which is inconsistent with the interests of any opposing group.
We must admit that everyone has an agenda.
The SEB has an agenda for the development of hydropower stations, the network of rivers to save Sarawak has an agenda to save the rivers, and the government has an agenda to manage the country and take into account the interests of all citizens.
Our CM has an agenda to make sure that every Sarawak person, not just big businesses and companies, has access to electricity.
As a columnist, I have an agenda that emphasizes society.
The economic problems affecting my fellow Malaysians, our children and future generations give ordinary people a say in the fate of our only country.
Once our contract expires, we are not expats who can fly to a certain tax haven.
We were born here. We live here. We will die here.
This is our serious agenda.
I certainly don't believe that anyone who disagrees with me has a terrible or political agenda or is talking nonsense.
I note that Thailand is now the leader in solar power generation in ASEAN.
I also noticed that in Germany, there is only 64 days of sunshine on average a year, and the winter is very cold and can produce 38,754 MW of solar energy.
It aims to produce 80% of its energy demand through renewable energy by 2050.
In Sarawak, we have nearly 365 days of sunshine a year.
The capacity of the proposed Baram hepg is only 1,200 MW.
I hope I'm not talking nonsense.
All parties need to coordinate our agenda in good faith so that we have an inclusive, harmonious and sustainable society.
Otherwise, like a set of stubborn traffic lights, serious accidents may occur.